June 22nd, 2014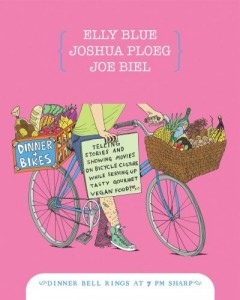 From the Bike-Ready.com website:
The Bikenomics East Coast Tour makes a stop in Asheville on Thursday, June 26! Please join us at West End Bakery (757 Haywood Rd in West Asheville) from 7pm to 10pm for a traveling road show of vegan food and bicycle inspiration.

Tickets $12-$20, sliding scale (includes dinner). More event information at dinnerandbikes.com.

Choose "Local Pickup" as your shipping option during checkout. Your order confirmation page is your ticket—please print a copy and bring with you to the event. Tickets are nonrefundable.
Purchase tickets, and read more details on the Bike-Ready website.
I'm told by one of the organizers that the food will be vegan and gluten-free!