January 14th, 2009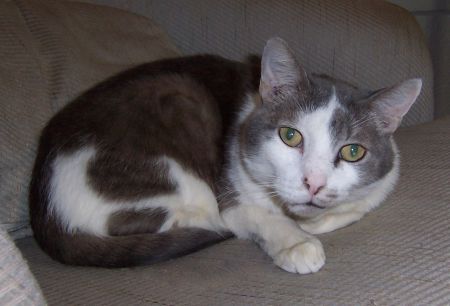 In the fall of 1995, Gregory appeared in my life one day as an apartment stray. Last Sunday, over 13 years later, he disappeared. I don't know where he is or what happened to him.
If someone had found him, surely they would have called me. I have signs all over the neighborhood, ads in the papers and online, lost cat reports at the shelter and emergency clinic, and my number is on his collar if he hasn't lost it. It's been terribly cold the last few nights. If he's trapped outside I don't know that he'd survive. If he's trapped inside he'd be awfully thirsty by now.
Gregory, my old friend, I'm sorry I couldn't save you this time. If I could throw a blanket over the whole world, to keep you warm and protected, until someone found you and brought you home to me, I would.
Gregory was last seen in West Asheville near Olney Rd. and Vermont Ave. He is grey and white, 10 pounds, male, neutered.