Sunday, October 20th, 2013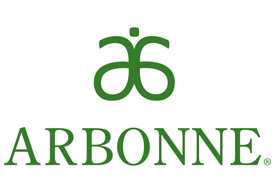 First, let me say that I do not gain, financially or otherwise, from the sale of Arbonne products. A local Arbonne consultant, Sarah Jukes, asked me if I'd like to try some of their products and write about my experience with them on my blog. I'm not a great person to review personal care products because I don't use very many of them. But I'm always happy to plug new vegan products, especially if they are gluten-free, and only if they are actually any good. All Arbonne products are vegan and gluten-free.
So with that, here's what I think of the Arbonne products I tried, in order of my enthusiasm for them.
Hair products: No joke, after using either the Nourishing Daily Conditioner or the SeaSource Hair Mask, my hair never looked so healthy in all my life. They both work great as detanglers on my super fine, tangly hair as well. I also tried the tea tree oil shampoo. The smell is great and it works well, although I wish it lathered up a bit more than it does.
Deodorant: I've often wondered if different people's chemistry responds differently to the various deodorants on the market because so many of them don't seem to work at all. Some even make things worse.  Arbonne's Pure Mint Deodorant is the first aluminum-free deodorant that seems to actually do its job, even when I'm breaking a sweat. Thumbs up.
Facial products: I've been washing my face with my regular soap for years, which means that just about any facial cleanser is going to be a vast improvement, so I don't think my opinion carries a lot of weight here. But I did like the one I tried – the RE9 Advanced Smoothing Facial Cleanser – it didn't dry out my skin and it feels like it washes off completely. I tried some other samples of moisturizers, masks, serums, and others, but I so hate putting lots of stuff on my skin that I was never  able to truly give it a chance, so I can't offer an opinion on those.
Nutrition bars: I don't delude myself into thinking the various nutrition bars on the market are really that good for me, but sometimes I want a treat and I do think they are far better than what's in the candy aisle. The Arbonne chocolate nutrition bars taste good and are not overly sweet, which is hard to find these days. But they contain oats, which don't happen to agree with me, even though they are gluten-free. They also contain a small amount of sugar, which I'm willing to eat on rare occasion, but I am strict about not making a part of my regular diet. If those issues don't apply to you, you might want to give them a try.
Fit chews: These are little treats that are supposed to stop you from giving in to food cravings. They do that well. Both the chocolate and the lemon taste pretty good too. The chocolate tastes just like tootsie rolls to me. But again, they contain a small amount of sugar, and I'm personally quite strict about that. If you find yourself unable to resist the call of tootsie rolls or some other unhealthy candy, these are a good alternative. Keep them in a cool place so they don't stick to the wrapper.
Anti-aging stuff: Arbonne specializes in anti-aging products. I'm at a point where I'm starting to notice my age, but perhaps not old enough where these kinds of products show a big enough difference for me to notice in a short period of time. So I can't really offer an opinion.
In conclusion, Arbonne seems like a high quality product line to me. They are pricier than what you'll find in the grocery store, but I've gotten used to the idea of paying more to get better products. They also have a lot of ways to get discounts. Again, I have nothing to do with Arbonne and make nothing whether you buy their stuff or not.
If you're interested in this sort of thing, contact Sarah. She's not pushy in the slightest. Just a nice and interesting woman who's on her own health journey as well.
Sarah Jukes
Arbonne Independent Consultant
ID # 13155218
Tel: 828.707.1610
Sarahjukes@icloud.com
www.arbonne.com