October 15th, 2008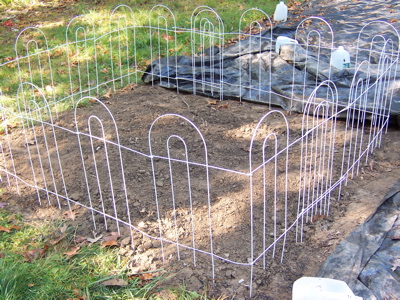 I made a commitment at the beginning of the year that I would plant a garden before the year ended. Here it is October and all I had was a big sheet of black plastic covering a big chunk of my back yard. I put it down in January to kill the weeds, thinking I'd have a thriving garden a few months later, but never got farther than pick axing some of the area to break up the dirt.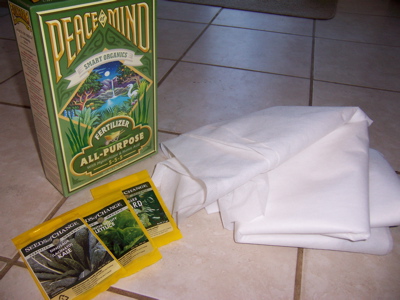 Yesterday, I called over to my favorite local gardening supply store and asked if there was anything at all I could still plant this late in the year here in Asheville. Lucky for me, they listed off a few of my favorite leafy green vegetables! They sent me away with 3 packets of seeds, a small box of fertilize, and some frost cover for the nights when it may drop below freezing.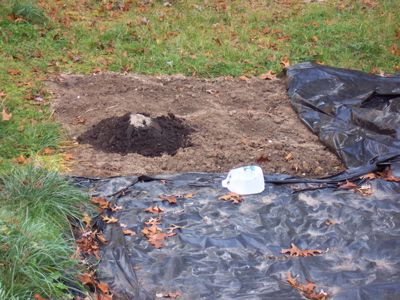 To get the soil ready, I broke it up just a little more with a pick ax, mixed in a cup of the fertilizer and just over half a bag of "Nature's Helper" (soil conditioner) I still had left over, and then mixed it all around and smoothed it out with a metal rake. I planted one row of seeds each of dino kale, winter lettuce, and rainbow chard.
To prevent my dog from turning into a nice cool, messy dog bed (and hopefully discouraging the cats from turning into a litter box), I picked up 30 ft. of garden fencing to protect it.
And so there you have it – I now officially have a garden. Smaller than I had envisioned but it's a start! We'll see in a few weeks how well it works out.